• BUENOS AIRES REPORT, by the internationally acclaimed Argentinian tango / jazz pianist, composer and band leader Pablo Ziegler, is his second ZOHO CD recording since his highly acclaimed SONY Classical and BMG releases of the 1990's. It features highly virtuosic tango trio and duo settings featuring Argentinian guitarist Quique Sinesi, and special guest Walter Castro on bandoneon.

• BAJO CERO – Ziegler's critically acclaimed first ZOHO CD release with the same trio, won a Latin Grammy award in the tango category in November 2005!

• Ziegler is the most important artist of the Tango Nuevo, and the legitimate successor of the great Astor Piazzolla whose most famous composition Libertango is included on this release.

• Between 1978 and 1989, Ziegler worked continuously with Astor Piazzolla and contributed substantially to the legendary bandoneonist's enormous success.

• A classically trained pianist and a veteran of the vibrant Buenos Aires jazz scene, Ziegler has taken Tango, South America's most sultry and passionate music, into a new direction by using improvisational elements, and further exploring the common ground between Tango and jazz.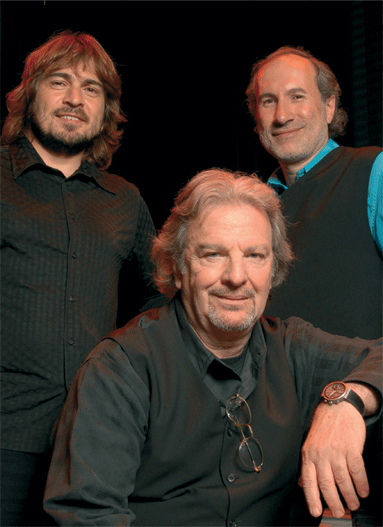 From left : Walter Castro, Pablo Ziegler, Quique Sinesi. Photo : Hans Lebbe.