Everyone wants to go to Brazil, and one of the easiest, most pleasant ways of doing so is to listen to bassist Nilson Matta's Brazilian Voyage. The third album organized by Matta, a native of Sao Paulo who moved to Rio in 1970 and the U.S. in 1985, conjures the vistas and moods of a country that is idealized as a source of breezy airs and pulsing rhythms.

That Brazil in fact even more than in myth generates such sweetly seductive sounds makes this album all the more satisfying. For those already into Brazilian music as well as those just discovering its pleasures, Matta and company are perfect guides. From "Baden," the bassist's composition dedicated to the memory of the brilliant guitarist Baden Powell, to "Asa Branca/Baião" by Luiz Gonzaga, the King of Baião accordionist who popularized northeastern Brazil's folk forms, Brazilian Voyage is steeped in tradition and refreshed by immediate engagement. It's as if we're skimming over ground we've known to exist all our musical lives, enjoying it as if we've never heard it before because of the way it's revealed through these musicians' finely attuned sensibilities.

For instance, there's no pretense in their adaptation of "Trenzinho do Caipira," one of composer Heitor Villa-Lobos' well-known works, written in 1930 as part of his "Bachianas Brasileiras", interpreting Brazilian country music in the style and with the ambition of Bach's "Brandenburg Concertos." The ensemble Nilson has convened, which has worked together under his name and in other combinations for several years, simply plays Villa-Lobos' melody, expands on it briefly in solos, and lets the locomotive chugging the composer had in mind be subtly suggested by the syncopation of Mauricio Zottarelli's drums and Klaus Mueller's piano-led tag at the track's end.

Similarly, Matta's beautiful ballad "Águas Brasileiras" ("Brazilian Waters") is quietly opened up by the eloquence of his plucked solo, followed by the delicate touch of Mueller and Zottarelli using brushes. The famous melody "Brazil" (aka "Aquarela do Brasil" — "Watercolors of Brazil") penned by Ari Barroso in 1939 when inspired by a rainstorm, is here embellished with flirtations passed from tenor saxophonist Harry Allen to flutist Anne Drummond to Mueller, who dallies with both single-note sophistication and a funky vamp.

Matta bows gravely yet also with an old timey roughness on his unaccompanied solo "Pantanal", meant to evoke the delta wetlands in the center of South America, south of the Amazon basin and straddling Brazil's border with Bolivia and Paraguay, an area abundant with diverse plants, birds and fish species. On his bossa nova "Copacabana," named for the beach in Rio where he met his wife, Nilson provides the right touches on guitar and bass (through overdubbing, of course) to support Allen's saxophone statement, which draws on the legacy of Stan Getz, Al Cohn, Zoot Sims and Ben Webster. In "Saci Pererê" Nilson grounds a portrait of that Brazilian trickster figure — the one-legged black youth with holes in his palms, who smokes a pipe and wears a magical red cap that enables him to disappear; Mueller fills in details of the character, and percussionist Zé Mauricio has a solo spot both bass and piano have dropped out.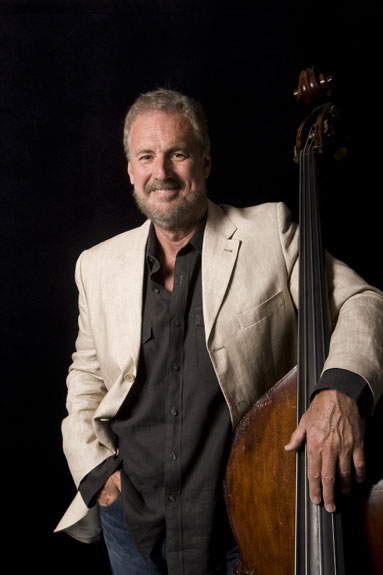 Allen's song "I Can See Forever" is rich with the feeling of saudade — the sigh of bittersweet remembrance — native to Brazil and Brazilians. The upbeat twists of Gonzaga's tunes may be the other side of saudade, for after all, considering Brazil's sun, sand, sea, river mountains and especially its vibrant people, how long can one sigh without being tempted to simply fly?
Ever since arriving in New York, Nilson Matta has been at the heart of the movement keeping Brazilian feeling alive in the gritty metropolis. I first met him during the formation of Don Pullen's African-Brazilian Connection, and have followed his progress through the establishment of Trio Da Paz and his collaborations with musicians such as Kenny Barron. The bassist seems to be naturally cheerful, never more than while performing with musicians of every genre — he has had the honor of working with both Baden Powell and Joao Gilberto as well as Luis Bonfá, Chico Buarque and Hermeto Pascoal, and in the U.S. with Joe Henderson, Paquito d'Rivera and Yo Yo Ma, among others.
To each situation he brings his special buoyancy, a dancing beat that supports soloists and energizes ensembles. A listener might wonder, hearing him play, if he isn't homesick for Brazil. But on further listening you realize Nilson Matta has never left his home, he keeps close to it through music, and now ushers us along on his Brazilian Voyage. - Howard Mandel